The dental industry is growing and choosing one or more medical niches to focus on can help you grow your practice by offering more services for more patients.
By expanding your practice's services, you can attract more patients, more staff, and more revenue. The key is putting your resources toward the niche(s) that make the most sense for your practice goals.
We'll review the top 5 niches for 2023 to give you a better understanding of how each specialty can help you achieve your business goals.
What is a Medical Niche?
A medical niche refers to a specialty practice. There are many medical niches within dentistry, but these 5 listed specialties may be worth the extra attention this year.
Orthodontics
Orthodontics is a subspecialty of dentistry that deals with the diagnosis, prevention, and treatment of dental and facial irregularities. Treatments include braces, retainers, and clear aligners that are designed to help patients straighten their teeth.
If orthodontics isn't a focus in your practice, you have a major opportunity to support more patients in achieving their dream smile. The beautiful thing about orthodontics is that it can be enjoyed by a wide range of ages.
As a dentist, orthodontics can open a new revenue stream and a new audience for long-term service.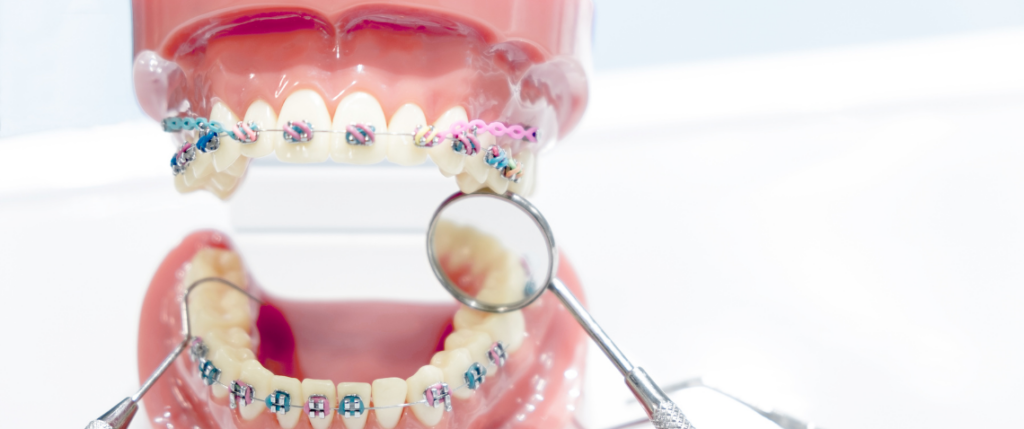 Periodontics
Periodontics focuses on the prevention, diagnosis, and treatment of gum disease. Left untreated, periodontal disease can cause serious infection and tooth loss.
As a dentist, periodontics allows you to offer treatments like scaling and root planing, gingival grafts, and implants to help patients maintain healthy gums and teeth. Patients who suffer from gum disease can benefit from treatment and education, which gives you the opportunity to build credibility with your patients and become an authority figure within your market.
Endodontics
Endodontics deals with the diagnosis and treatment of issues related to the dental pulp (the soft tissue inside the tooth that contains nerves and blood vessels). Treatments include root canals and apicoectomies, which can save a damaged or infected tooth, and prevent the need for extraction.
Endodontics allows your patients to keep their natural teeth as long as possible. As a dentist, you know the value of retaining one's teeth, so offering endodontics can help your patients maintain healthy teeth throughout their lives.
Furthermore, endodontics is a great way to educate patients on oral hygiene and care and give them the tools they need to keep their teeth where they belong.
Prosthodontics
Prosthodontics focuses on the replacement of missing teeth and the restoration of damaged teeth. This includes dental crowns, bridges, and dentures.
Prosthodontics helps your patients achieve their smile dreams. By offering a variety of treatments, you give more patients more options to get the smile they want and you get the opportunity to attract more long-term, or even life-long, patients as they will need regular check-ups and cleanings.
Oral & Maxillofacial Surgery
Oral and maxillofacial surgery deals with the diagnosis and treatment of diseases, injuries, and defects of the mouth, teeth, jaws, and face. Treatments include tooth extractions, wisdom teeth removal, and jaw surgery.
If you can bring oral and maxillofacial surgery in-house, you can expand the services of your practice and grow your patient base. Additionally, you may opt to offer emergency dental care for oral injuries, which can attract a new group of patients who are at a higher risk of such injuries (i.e. athletes).
How Can I Choose a Medical Niche?
Choosing a medical niche shouldn't be a rushed process. You want to focus on the areas of dentistry that you find truly interesting, not just what's popular right now.
When you're choosing a specialty, you may opt to focus on practices that align with your career or practice goals. Determine where you want to be in 5 – 10 years and choose a niche that will help you develop the skills you need to get there.
Conclusion
Each of these niches can help dentists to expand their services and make their practice more attractive to patients with specific needs. It's important to note that to offer any of these treatments, dentists need to complete additional training and education in the particular field, and also to keep up-to-date with the latest developments and techniques.
Furthermore, by expanding into these niches, dentists can also increase their revenue and profitability by offering more treatments and services to their patients. Additionally, by focusing on a specific niche, dentists can establish themselves as experts in that area, which can help to attract new patients and increase patient loyalty.
If you need support with growing your practice, contact our experts at SmileShop to learn more about our marketing services.