Accessibility is essential for modern web design.
As a dentist, it's important that all patients can find your website and access the information on it.
Not only should your website be accessible, but accessibility should be a priority when designing and building your website. This ensures patients with disabilities can still access oral healthcare. Additionally, accessible websites rank better on search engines, increasing traffic to your website and improving patient satisfaction.
Why is Accessibility Important
As a dental practice, you have a responsibility to make sure that patients with disabilities are not discriminated against when seeking dental care. This means your website needs to be accessible to individuals with disabilities, including those who are visually impaired, hearing impaired, or have mobility limitations.
Imagine pulling into a parking lot that has no handicapped parking stalls. Sounds ridiculous, right? Well, if your website is not accessible, it's essentially the same thing. And an inaccessible website will exclude a huge number of potential patients from your practice.
Making dental websites accessible offers several benefits, including improved patient satisfaction and an increased patient base. When dental practices prioritize accessibility, they create a welcoming environment for patients with disabilities. This can lead to increased patient satisfaction and loyalty. Additionally, accessible websites can help dental practices reach new patients who are searching for accessible dental care options in their area.
What is an ACE Score?
ACE (Accessibility Composite Evaluation) score is a metric that measures the accessibility of a website based on various factors. The score ranges from 0 to 100, with higher scores indicating better accessibility.
An ACE score is calculated using automated accessibility testing tools that evaluate a website's compliance with accessibility guidelines, such as the Web Content Accessibility Guidelines (WCAG) 2.1. An ACE score considers both technical aspects of web design, such as image alt tags and HTML structure, as well as user experience factors, such as colour contrast and navigation.
Simple Ways to Improve Your ACE Score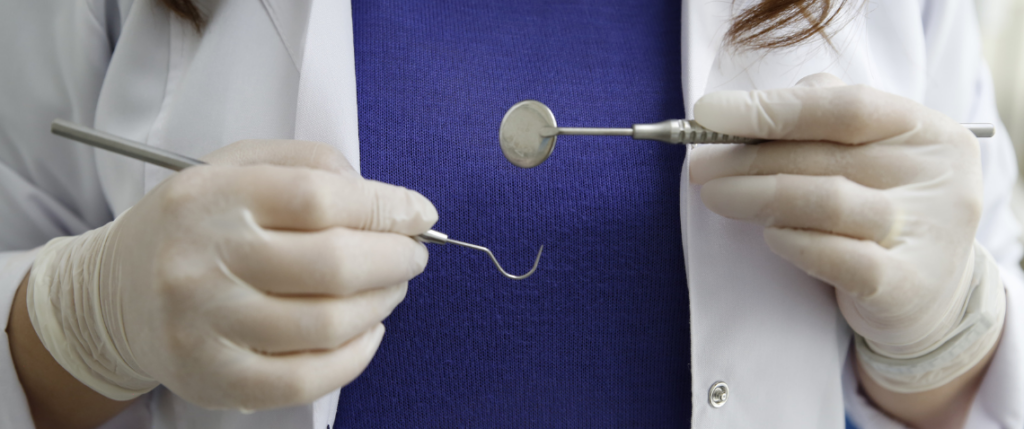 Improving the accessibility of your dental website can seem like a daunting task, but there are several simple steps you can take to improve your ACE score. Here are some tips to get you started:
Use descriptive alt text for images: Alt text provides a textual description of images for screen readers. Make sure that your website's images have descriptive alt text that accurately conveys the content of the image.
Use headers to structure your content: Headers help screen reader users navigate your website's content. Use headers to structure your content and make it easier to read.
Ensure that your website has sufficient colour contrast: High colour contrast is essential for users with visual impairments. Use a colour contrast checker to ensure that your website's colour combinations meet accessibility standards.
Provide alternative content for multimedia: Multimedia, such as videos and audio recordings, can be difficult for users with hearing impairments. Provide transcripts or captions for multimedia content.
Make sure that your website is keyboard accessible: Keyboard accessibility is crucial for users with mobility limitations who cannot use a mouse. Ensure that all website functions, such as links and menus, can be accessed using only a keyboard.
Next Steps
Dental practices should prioritize accessibility on their websites to ensure that patients with disabilities can access the information and services they need. Improving the accessibility of your dental website can lead to increased patient satisfaction and loyalty, as well as an increased patient base.
By following the tips above, you can improve your website's ACE score and create a more inclusive online presence for your dental practice. For support with your website's accessibility, contact our experts at SmileShop.
How Accessible is My Website?
Get a status check on your website with a free website audit! We can tell you how your website is performing, how functional it is, and more.